A key milestone was marked at the Yorkshire manufacturing centre that from 2019 will start producing carbon fibre tubs for McLaren Automotive, the British creator of luxury sports cars and supercars.
As darkness descended at the £50 million McLaren Composites Technology Centre (MCTC) nearing completion in the Sheffield region, McLaren Automotive chief executive Mike Flewitt was on-hand to illuminate the famous marque's sign.
A spectacular indoor light show then greeted guests, culminating in the recently unveiled McLaren Senna road car performing a series of expertly choregraphed "doughnuts" to leave a trail of fresh Pirelli tyre rubber on the new centre's floor to "christen" it – McLaren style.
Named after the famous Brazilian Formula 1 driver Ayrton Senna, who won all three of his World Championships at the wheel of a McLaren, the McLaren Senna was accompanied by Ayrton's original Grand Prix winning McLaren MP4/5 racecar from 1989.
The event provided the first glimpse inside the new composites technology centre which, when open, will be home to McLaren's second production facility and the first ever outside of its native Woking. Over 40 McLaren employees are already based in Sheffield, housed at the University of Sheffield's Advanced Manufacturing Research Centre, where they are advancing the process for creating the lightweight carbon fibre Monocage structures at the heart of McLaren cars.
When fully operational, around 200 people will work at the MCTC, which will supply carbon fibre tubs to the McLaren Production Centre in Surrey where the company's sports cars and supercars are hand-assembled.
Carbon fibre has long been a part of McLaren's DNA, the company having introduced the very first carbon fibre chassis into Formula 1 in 1981. Carbon fibre's innate strength and lightweight properties mean that the company has never made a race car, sports car or supercar without it since.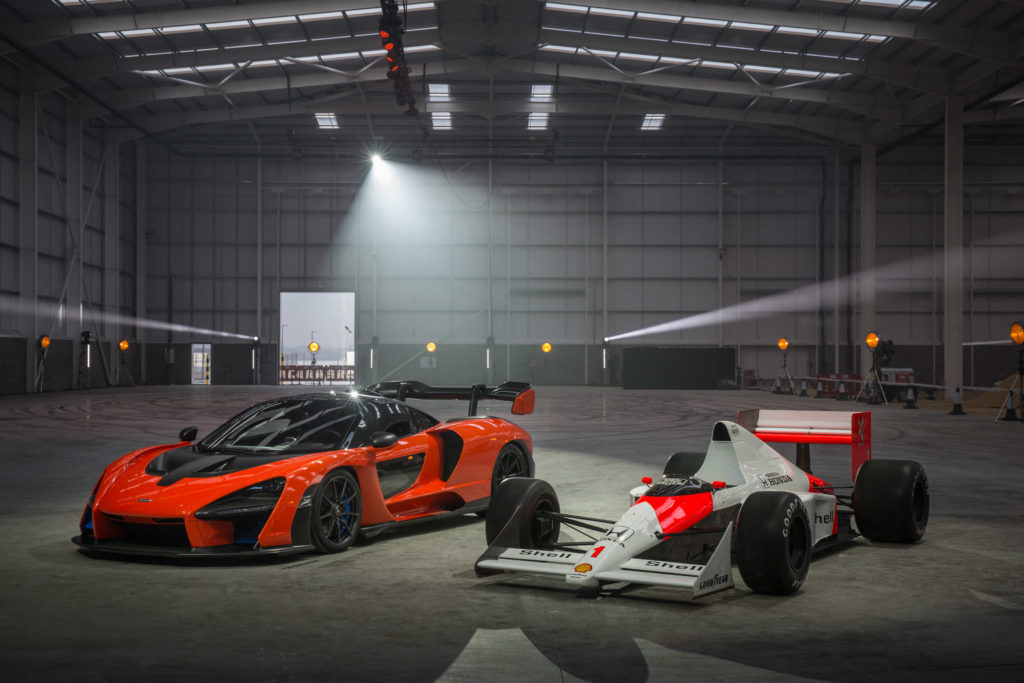 Read about Lamborghini's carbon fibre research centre in Seattle, USA.