"Il Rosso & il Rosa" – an Enzo Ferrari Museum exhibition of some of the most beautiful and iconic Ferrari models, always favoured by prominent figures from the worlds of entertainment, entrepreneurship and sport – is a tribute to all women who over the years have carved out a growing role in the car industry as customers, professionals and drivers.
The event gave space to two exceptional customers to tell the "untold story" of the bond between women and Ferrari: Amy Macdonald, the Scottish singer-songwriter, and Deborah Mayer, entrepreneur and GT driver. The two female Ferraristi revealed their passion for cars from a women's perspective, recounting fragments of life which expressed pure driving pleasure and adrenalin-packed challenges with other drivers.
As a testimony of the unbroken link between women and the Prancing Horse, the exhibition "Il Rosso & il Rosa" has gathered some of the cars most loved by unforgettable female characters. This enthusiasm first took off in the 1950s when Ferrari became a glamorous icon inseparably paired with the stars of cinema, such as Anna Magnani and the 1951 Ferrari 212 Inter, also chosen by Ingrid Bergman, Hollywood actress Norma Shearer, and the 1956 250 GT Berlinetta "Tdf". The 1950s include, for example, the 250 GTO of 1962, a favourite of French rally driver Annie de Montaigu, and the 250 LM of 1963, chosen by American actress Jayne Mansfield.
Then, of course, there are the cars of the special guests of the event – the Ferrari 458 Italia of Amy Macdonald, and the Ferrari 458 Italia GT3 and Ferrari 488 Challenge track models of Deborah Mayer.
The "Il Rosso & il Rosa" exhibition will run throughout 2018 at the Enzo Ferrari Museum in Modena, which is open every day from 9:30am to 6pm.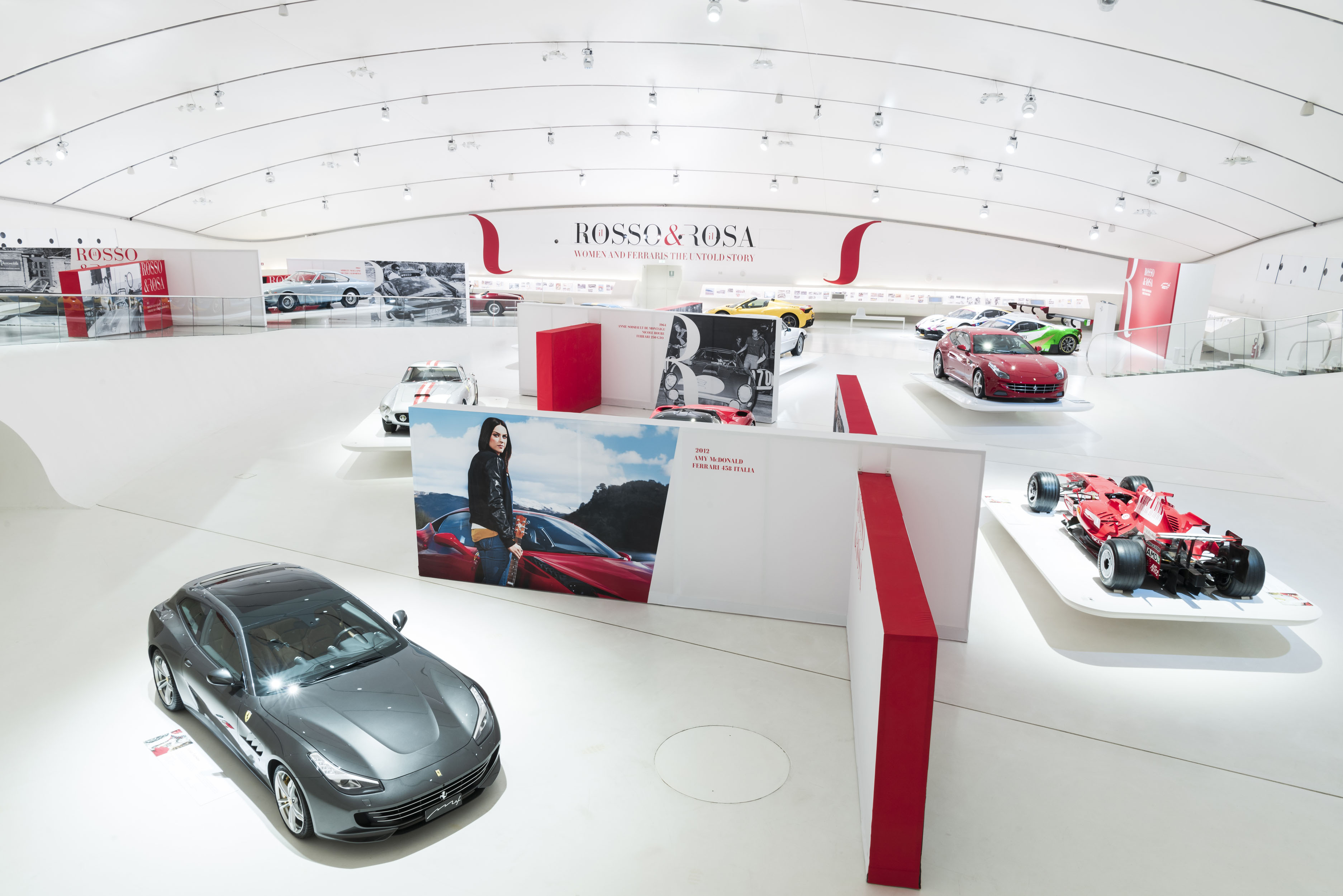 Find out why this female petrolhead doesn't want ladies-only parking spaces.
Two women wearing identical dresses to an event – as bad as two men driving identical supercars to an event?