Cars in Singapore are the most expensive in the world. But with a $120,000 budget, you actually have plenty of options.
These include buying a used car – or two or even three – or purchasing a new car for only $90,000 and saving the rest.
To simplify things, we are focussing on new cars from authorised dealers that are priced from $110,000 to $120,000. As much as possible, we also only considered cars we have driven.
From large saloons to hatchbacks to crossovers (and an MPV), here are the cars we came up with.
COMPACT SALOON
Honda Civic Turbo
The Honda Civic, now in its 10th generation, is an improvement over its predecessor, offering a smoother drive, more space and better refinement.
But if it's more performance you seek, then the Civic Turbo variant can be considered. Its turbocharged 1.5-litre delivers 170hp (127kW), 220Nm and a zero to 100km/h time of 8.5 seconds.
If you can remove its identifying "VTEC Turbo" badge and spoiler, it can even be a sleeper car. The Civic Turbo starts from $113,999.
LARGE SALOONS
Skoda Superb 1.8
The Skoda Superb offers limousine-like spaciousness and practicality at a relatively affordable $117,900.
There's plenty of legroom (thanks to its 2841mm wheelbase), and a commodious 625-litre boot. Fold down the rear seats and this expands to 1760 litres. (Click here for our review of the Skoda Superb Ambition 1.8!)
We like the smooth drivetrain, too. The turbocharged 1.8-litre with 177hp and 250Nm is paired to a quick-shifting 7-speed dual-clutch gearbox. It'll get you from rest to 100km/h in 8.1 seconds.
Opel Insignia Grand Sport Innovation 1.5
Like the Skoda Superb, the Insignia Grand Sport might look like a saloon, but it's actually a fastback.
The Insignia's smaller engine isn't as powerful as the Superb's, but it's enough for Singapore roads, with 163hp and 250Nm. This Opel offers superior driving comfort though, thanks to its more supportive seats. (Click here for our Group Test featuring the Insignia Grand Sport 2.0!)
Space and practicality are slightly less than the Superb's, but it's hard to complain. There's 560 litres with the rear seats up and 1665 litres when they're folded. Prices start from $115,999.
HATCHBACKS
Volkswagen Golf Highline – $114,900
If you're planning on spending most of your $120k on a European hatchback, you could do worse than buying the quintessential one.
The Volkswagen Golf's blend of good design, practicality and drivability is irresistible to buyers.
In range-topping Highline trim, you get goodies such as Active Info Display (a digital instrument cluster), the top-end Discover Pro infotainment (it has the biggest screen) and sports suspension.
Renault Megane GT
We wish we could have included a hot hatch in this list, but the budget wouldn't allow it. A worthy alternative then, is the sporty Renault Megane GT. Prices start from $117,999.
It may not be as well-known as its Megane RS sibling, but the Megane GT has a lot going for it. Beneath its bonnet is a turbocharged 1.6-litre producing 205hp and 280Nm. The motor is paired to a 7-speed dual-clutch gearbox.
Apart from a respectable zero to 100km/h time of 7.1 seconds, the Megane GT offers enhanced handling with its 4Control (four-wheel-steering) system. It's the only hatchback in its segment with such a feature.
MINI One 5 Door
Some might opine that having a MINI is cool in itself. If you agree with this, then the $111,888 MINI One 5 Door is going to catch your eye.
Though not as roomy or as practical as a Golf, the MINI One makes up for this by being a hoot to drive. Its rorty turbocharged 1.5-litre 3-cylinder produces 102hp and 190Nm, and a century sprint time of 10.6 seconds.
And lest we forget, the MINI One will happily lend itself to being chucked around corners, too. (Click here for our MINI Cooper S 5 Door 60 Years Edition review!)
MPV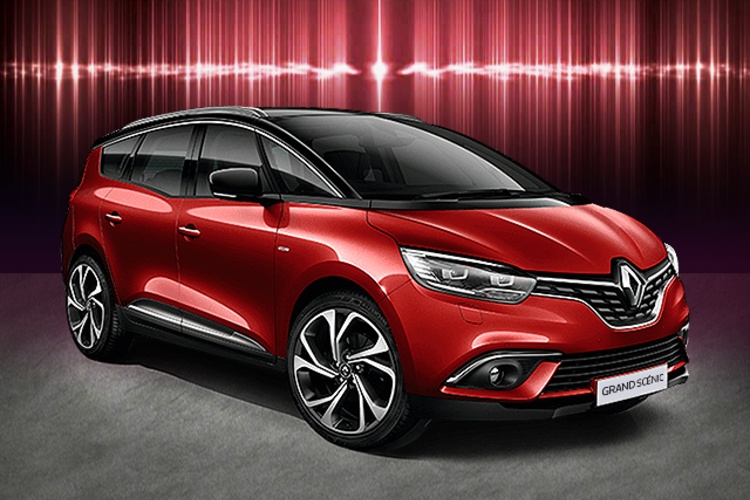 Renault Grand Scenic Bose Edition
The Renault Grand Scenic disproves the notion that MPVs (multi-purpose vehicles) are boring.
This seven-seater MPV is curvy rather than square. It's the only one in the world with 20-inch wheels as standard. And it has won "Best Seven-seater MPV" at the ST-Torque Awards.
Neat features include remote folding seats, which can be triggered via the infotainment system or buttons in the boot area. A multitude of standard safety features, which include anti-submarining seats, are on hand to help secure everyone.
As a bonus, the Grand Scenic has surprisingly nice handling for an MPV. The Bose Edition model currently retails for around $114,999.
CROSSOVERS
Mitsubishi Eclipse Cross
The Mitsubishi Eclipse Cross is aimed at buyers who want an SUV that's punchy, comfortable and safe.
This crossover's turbocharged 1.5-litre makes 161hp (163PS) and 250Nm, with the latter arriving at 1800rpm. That gives it plenty of low-end meatiness, which continues till the midrange.
We like the agreeable ride quality, and features such as the heads-up display and Forward Collision Mitigation system. The cabin has seven airbags, too. (Click here for our review of the Eclipse Cross!)
This high-spec model comes with a panoramic sunroof and starts from $115,999.
Citroen C5 Aircross
If you prefer quirky crossovers, then look no further than the Citroen C5 Aircross, which starts from $115,999.
Apart from its stylish design, the C5 Aircross' claims to fame are its cushiness and refinement. Unique features, such as Advanced Comfort Seats and Progressive Hydraulic Cushions, help in these regards. (Click here for our C5 Aircross review!)
Its capable drivetrain – a turbocharged 1.6-litre with 178hp (180PS) and 250Nm that's paired to an 8-speed automatic – doesn't hurt either.
Mazda CX-5 Standard Plus 2.0
The Mazda CX-5 is a crossover for keen drivers. Its Skyactiv architecture, drivetrain and engine are all engineered to deliver handling you would not expect from a crossover.
It's nimbler than expected, and the responsiveness of its drivetrain is something we wish was present in other cars. (Click here for our Mazda CX-5 2.5 review!)
The Standard Plus variant, which should meet most buyers' needs, starts from $114,888. If you want the works, consider the Premium specification. But for that, you'll also need to consider stretching your budget – it starts from $125,888.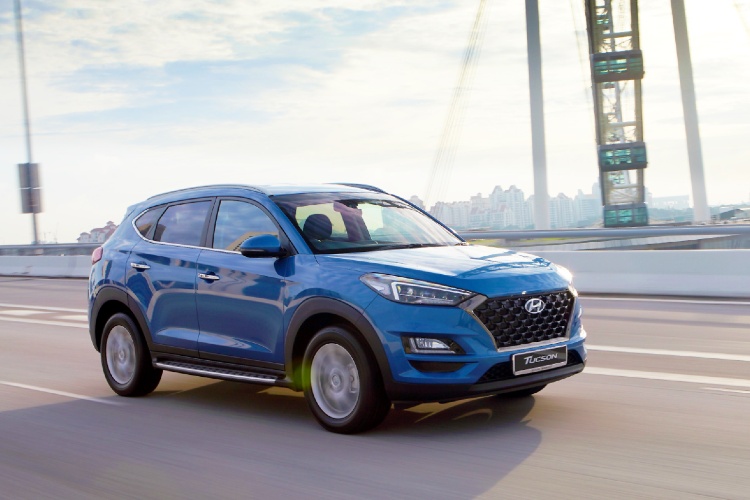 Hyundai Tucson Turbo S Sunroof
The Hyundai Tucson is still available with a naturally aspirated 2-litre engine, but we recommend the Turbo S Sunroof variant, which has a more powerful turbocharged 1.6-litre instead.
It packs 175hp instead of 153hp, and 265Nm instead of 192Nm. The 7-speed dual-clutch gearbox is seamless, too. (Click here for our Hyundai Tucson Turbo review!)
Inside, you'll find a cabin that's relatively well-made, comfortable and ergonomic. Hyundai has been doing a lot of things right and the Tucson is one of them. Prices for the Turbo S Sunroof model start from $117,999.
MG ZS EV
Are all electric vehicles (EVs) more expensive than their conventional counterparts? Yes, they usually are.
The MG ZS EV, which starts at $119,888, breaks that mould. Apart from being relatively affordable, this crossover is also safe and offers decent range and performance.
The ZS EV has a five-star Euro NCAP rating, while its 44.5kWh lithium battery offers an NEDC combined range of 335km. It'll take 7.5 hours to fully charge using a normal charger, while a quick charger can take it from 5% to 80% in 40 minutes.
With an electric motor capable of 141hp and 353Nm, the MG ZS EV does the century sprint in 8.2 seconds. (Check out our MG ZS EV review!)
---
Looking to maximise your dollar? Click here for 10 new cars that won't break the bank!
12 cool cars you can consider on a $120k budget
11 SUVs that cost under $110k