Nissan Leaf – $164,800
This electric car quietly arrived in Singapore a few weeks ago.
Marketed as the "world's most popular electric car" the Nissan Leaf is now in its second generation.
It looks sharper and more conventional than its bulbous predecessor, and has more performance and range, too.
The Leaf's electric motor delivers 148hp and 320Nm, and can travel up to 270km before needing a recharge.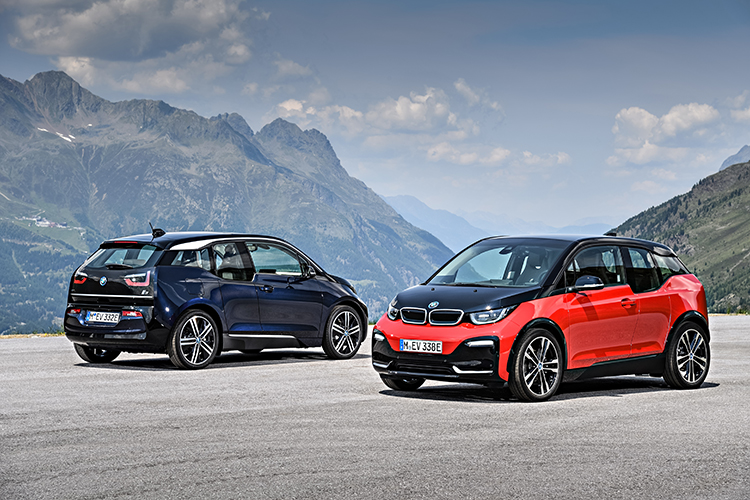 BMW i3 and BMW i3 S – $204,888 and $226,888
When the BMW i3 arrived here, it became the first premium electric car in Singapore.
This five-door, four-seater hatchback has unique "suicide" rear doors, and an interior design that seems Muji-inspired.
The Torque team was so impressed with it that it was voted the 2014 ST–Torque Car Of The Year.
The i3 has been continuously improved over the years.
Its battery pack now boasts a 120Ah capacity that enables it to travel up to 260km on a single charge.
Last year, it was joined by the sportier i3s, aimed at drivers who want more oomph.
The i3s packs 184hp and 270Nm (14hp and 20Nm more than the i3)
It also sprints from rest to 100km/h in 6.9 seconds, or 0.4 of a second quicker than the i3.
Renault Zoe – $125,999
The adorable Renault Zoe is the only electric supermini available in Singapore.
But despite its compact size, the little Zoe has a punchy electric drivetrain that puts out 91hp and 225Nm.
The Zoe is also capable of some serious distance, with a claimed range of 367km.
In our reference drives, the Zoe easily managed to five days before needing a recharge.
Jaguar I-Pace – From $385,999
The Jaguar I-Pace is currently the most luxurious electric vehicle in Singapore.
It is also the quickest and most powerful, too, with two electric motors (one on each axle) churning out 395hp and 700Nm of torque.
So, despite weighing 2.2 tonnes, this big cat leaps from rest to 100km/h in 4.8 seconds.
And thanks to its 90kWh battery, it can travel up to 470km between charges.
These abilities (sort of) justify the car's hefty price tag.
Hyundai Kona Electric – $154,999 (Standard) and $174,999 (Long Range)
The Hyundai Kona Electric is aimed at the eco-conscious suburbanite looking for a crossover.
Its electric motor pumps out 134hp and 395Nm, giving it a century sprint time of 9.7 seconds.
The battery-powered Kona is an ideal electric car for Singapore motorists with range anxiety.
The Standard model goes up to 312km on a single charge, while the Long Range variant does up to 482km before needing to be plugged in.
Hyundai Ioniq Electric – $143,999
If you're interested in an electric saloon, then the Hyundai Ioniq Electric may be for you.
Actually, the Ioniq Electric isn't a sedan (it just looks like one), but a fastback with a huge boot.
It's got more than enough power (118hp and 295Nm), performance (zero to 100km/h in 9.9 seconds) and range (280km) for most drivers.
In fact, we were so impressed with this model that we voted it Best Compact Fastback at the 2018 ST-Torque Awards.
---
What is the difference between a hybrid, plug-in hybrid and electric car?
Electric car servicing: Is it more expensive than regular car maintenance?
Electric cars: 3 reasons why they're not popular in Singapore